Special Events
From time to time we have special events to help us spread the word about the Readiness Center and raise funds for our program. See some of our upcoming events below.
Sunday, November 5
Grande Mere Inn Sunday Supper for the Readiness Center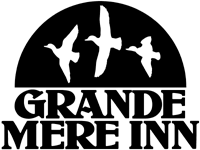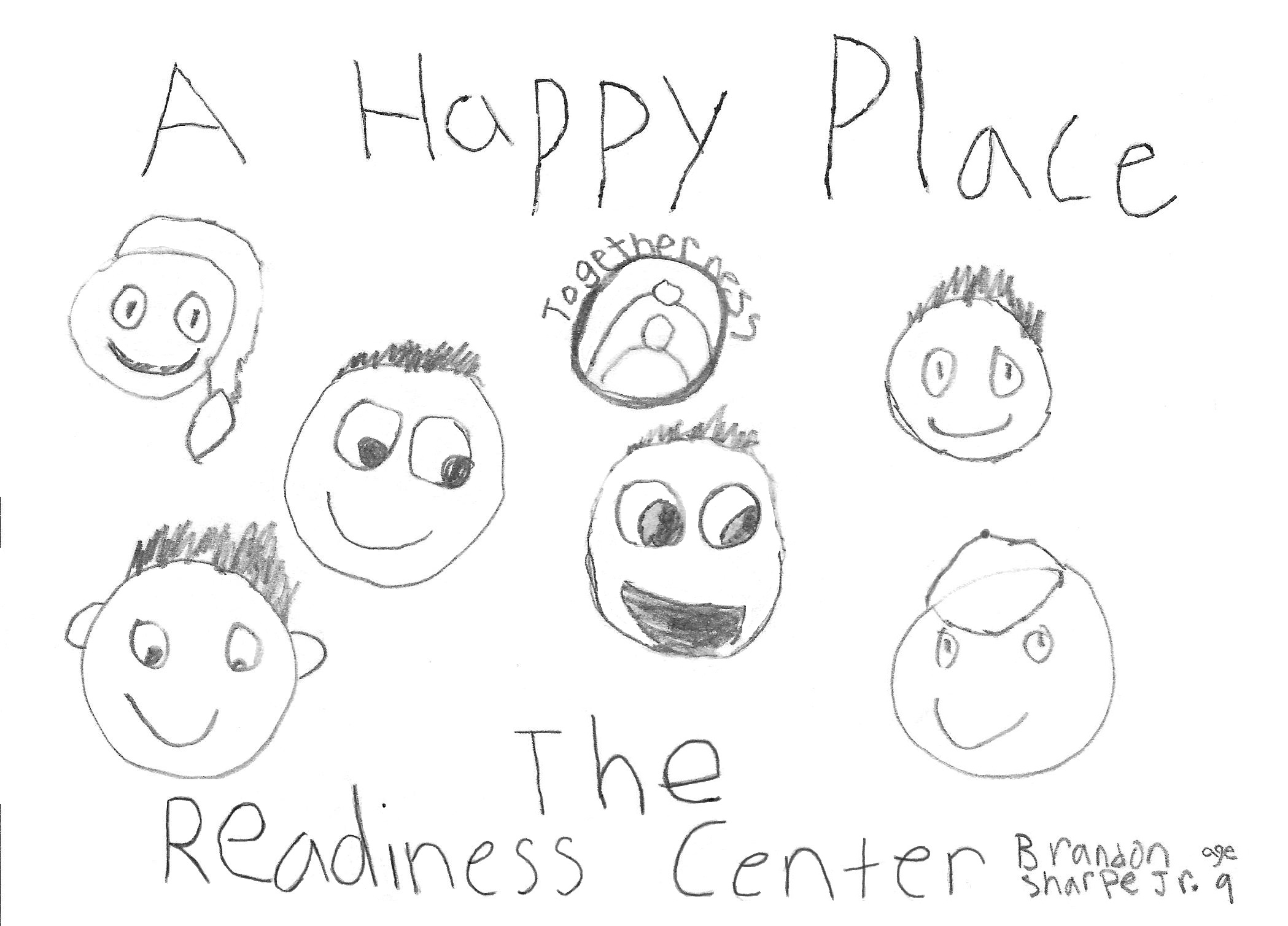 From the generosity of Charley and Tricia Racine, and all of the staff at Grande Mere Inn, comes the best fundraising dinner of the year! Purchase your ticket ($125 per person), make a reservation,
enjoy a delicious Grande Mere meal and the company of friends on Sunday, November 5th, and go home. No auctions, no speeches, just our gratitude for your support! The Racines donate all food and drink and the staff generously volunteer their time so 100% of your ticket price comes to the Readiness Center.
Call 926-4084 to request an invitation
Tuesday, October 17 5:00-8:00
Zoup! Night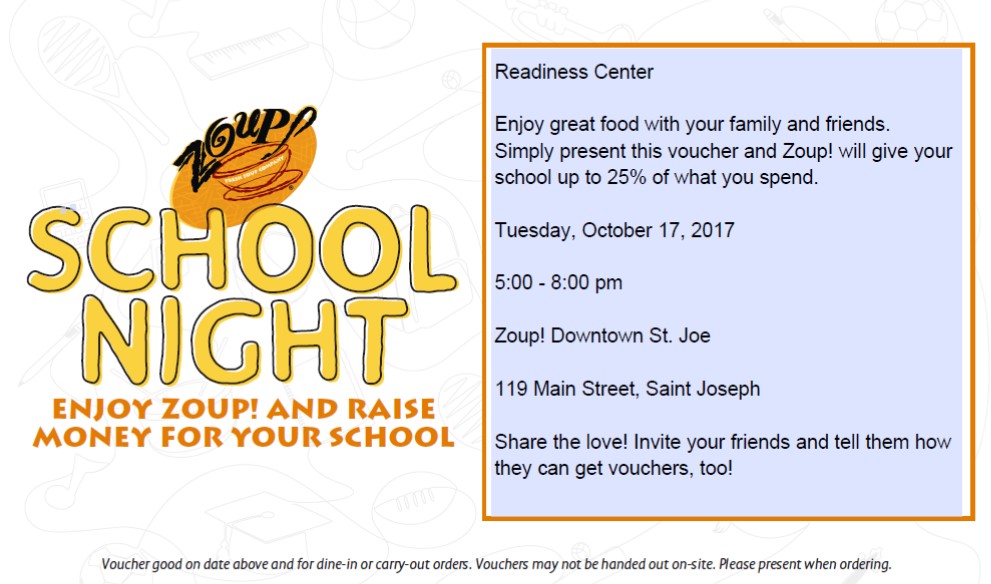 Print this voucher and present it when you purchase your soup.